With the "Earlybookreflector," Dr Ian Christie-Miller has engineered an elegant solution to the problem of getting images from the pages of books that are too delicate to open without cracking the text block or spine.
The device is impressively simple, yet it fits a need achingly felt by bibliographic researchers and booksellers alike.
Rodger Friedman, Ph.D. Rare Book Studio Tuxedo Park, NY USA
Angled imaging in delicate books has always been a problem for me and for my colleagues. I am grateful to Dr Christie-Miller for rescuing me from it.
---
How to image a book open
45 degrees …
---
or just 30 degrees …
---
---
Use pads to support book and to support small camera …
or to support cellphone …
earlybookreflector can also be used with a light sheet for back lighting …
---
---
Notice Crown Watermark at bottom left
---
---
There is also the smaller 150 mm MINI earlybookreflector …
---
---
And the Jumbo Size
Jumbo Size – one reflector and two support legs
supplied flat packed …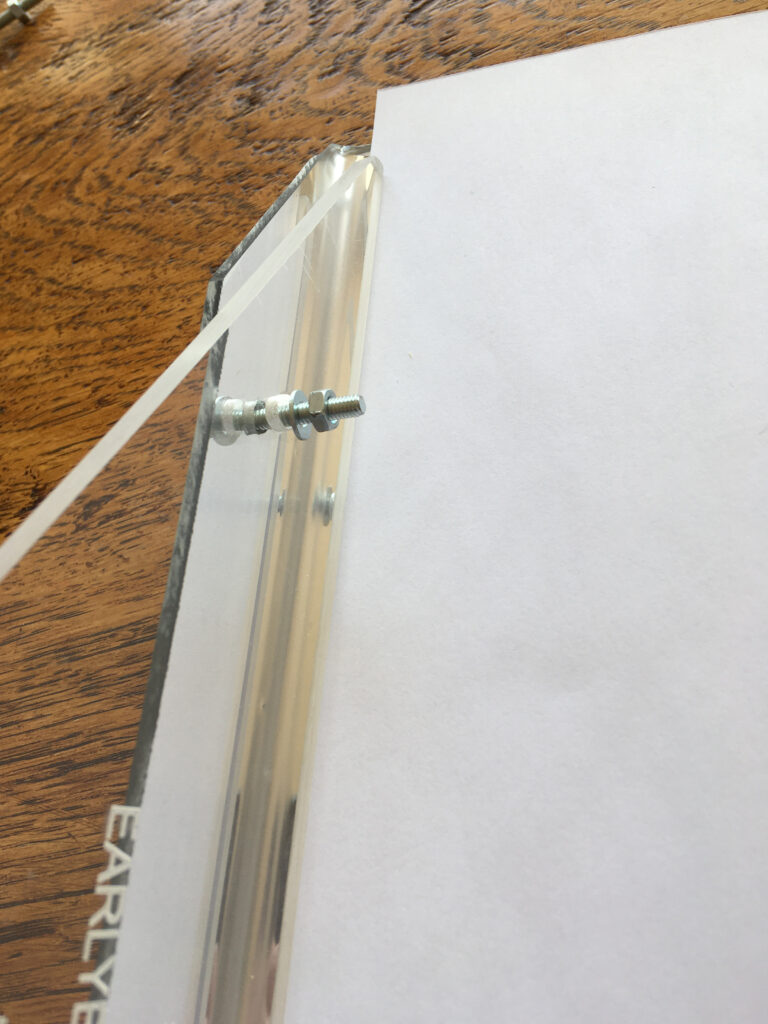 ---
For a 35% discount on
Revealing Watermarks: How to Enhance the Security of Hand-Made Paper Items and Reveal Hidden Data
please use promotional code
earlybookreflector
at
https://www.academicstudiespress.com/out-of-series/revealing-watermarks.
Prices
Standard earlybookreflector £65.00
Mini earlybookreflector. £45.00
Jumbo earlybookreflector £180.00
Light Sheet £120.00
Contact look@earlybook.info